Topower Computer Introduces SilentEZ Modular 400W and 500W High-Efficiency PSU to Mainstream Systems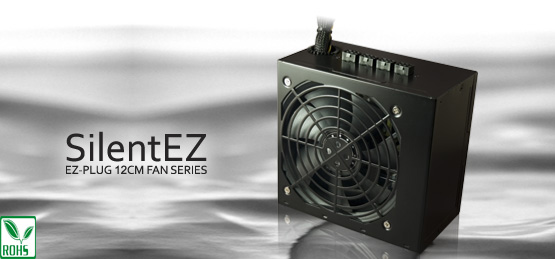 City of Industry, Calif. - August 15, 2008 - Topower Computer, a worldwide leader in innovative, high performance and high reliability power supply, today unveiled the SilentEZ power supply family 400W and 500W for mainstream gaming systems and workstations.
Topower SilentEZ power supply features 80% max efficiency at typical working environment. Modular cable management makes cable routing in tidy manner. The innovative Air-Flow Redirect cooling also known as "ARD" transfers air through a 120mm thermally controlled fan to the critical components in the power supply yielding minimum noise level. A turbo fan button gives extra control when excessive heat generated during heavy workload.
"Designed to meet today's computing environment and affordability, Topower SilentEZ power supply is the combination of high-efficiency, silence, and modular cabling." said Rick Lee, Channel Manager for Topower Computer USA. "It is intended to provide modern power technology with greener, quieter, and more efficient computer experience for all users.
The SilentEZ will be available in 400W and 500W configurations with MSRP $55 and $60 USD, respectively. European resellers please contact here. Resellers in other regions please contact here.
Topower Computer was established in 1986 as a manufacturer of switching type power supplies. With more than 160 worldwide patents, Topower is committed to deliver the most advanced and innovative power technology to consumers, system integrators, and corporations....(To read more click here.)